Safeguarding
The Oxford Diocesan Bucks Schools Trust and all its Local Governing Bodies Boards take seriously their responsibilities to safeguard and promote the welfare of children; and to work together with to ensure arrangements within our schools identify, assess and support those children and young people who are suffering harm. Trustees expect all staff, employees and volunteers to share this commitment.
The Trust's Designated Safeguarding lead is: David Cousins; Chief Executive Officer
The safeguarding trustee is: Steve Edgar.
If you have a query about safeguarding, please contact your school in the first instance or if this is not appropriate, please ring 01296 615308 or email: Admin.ODBST@oxford.anglican.org
Further Information:
Keeping Children Safe in Education (2019) -DfE guidance on safeguarding
ODBST Safeguarding Duties for Trustees – please see PDF below
ODBST Staff Safeguarding Presentation – please see PDF below
CEOP is a part of the National Crime Agency and is dedicated to tackling the sexual abuse and exploitation of children and young people. CEOP helps children and young people under the age of 18 who have been forced or manipulated into taking part, or are being pressured to take part, in sexual activity both online and offline. The CEOP Safety Centre offers information and advice for children and young people, parents and carers and professionals. You can visit the CEOP Safety Centre and make a report directly to CEOP by clicking the Click CEOP button.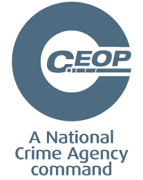 Childline: Childline is a free, private and confidential service where you can talk about anything. Whatever your worry, whenever you need help, we're here for you online, on the phone, anytime by calling 0800 1111 or click on the Childline button.